Here are the latest headlines in the emerging tech world, brought to you in bite sizes so you can always stay on top of what's next! Whether you are on the go or taking a break from your favorite show, nexbites will keep you informed about tomorrow.⁣
---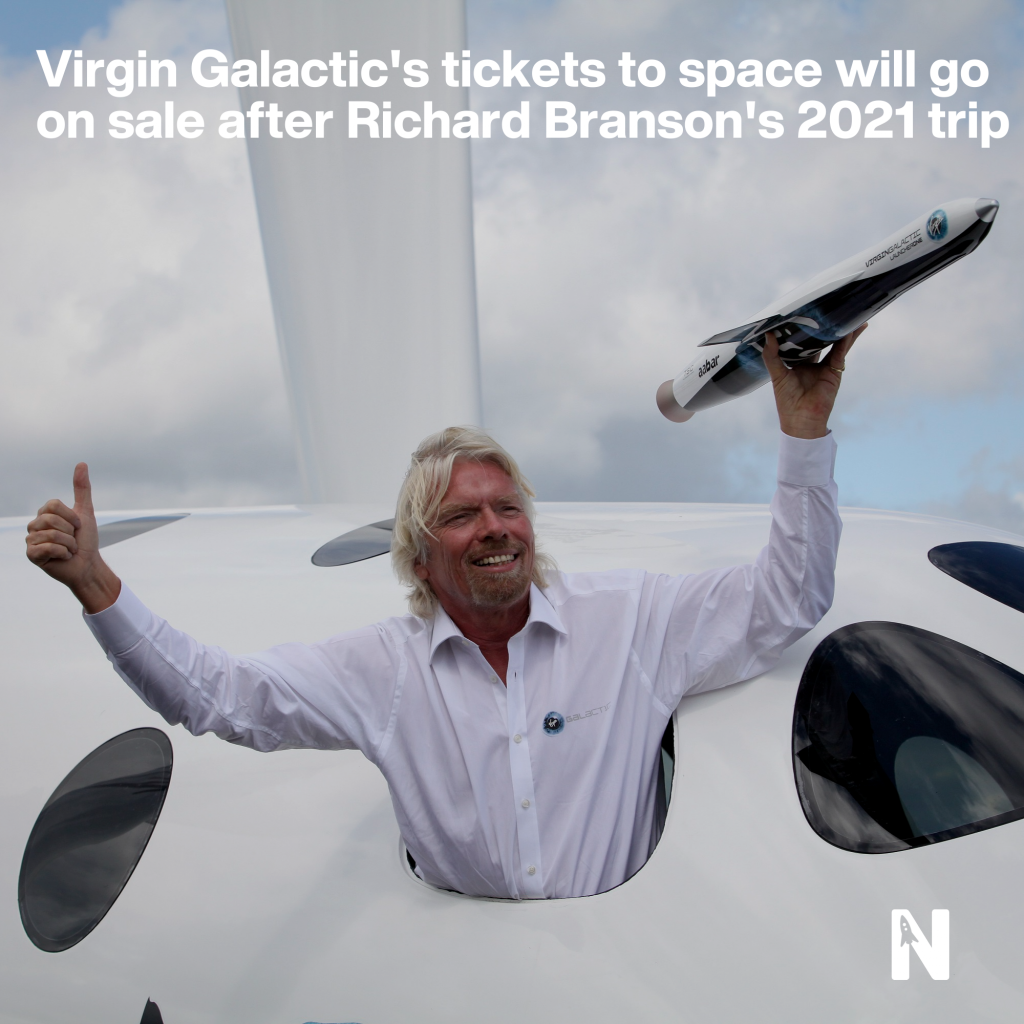 Virgin Galactic's tickets to space will go on sale after Richard Branson's 2021 trip.
Soon you'll be able to take a Virgin flight to…Space!
After various postponements, Virgin Galactic will begin sales next year following the first flight carrying founder Richard Branson to space. The billionaire's journey is likely to occur late in the first quarter of 2021, CEO Michael Colglazier said on Thursday during Virgin Galactic's Q3 earnings call. The company already has a roster of 600 ticket holders who have paid as much as $250,000 each. It ended sales after a 2014 crash killed a test pilot, but Richard Branson's trip in 2021 will mark the space tourism company open for business once again!
Would you like to become a space tourist?
---
Passengers have ridden on a functional Virgin Hyperloop for the first time.
San Francisco to Los Angeles in 30 minutes is getting closer to reality!
⁠
Richard Branson's Virgin Hyperloop took a giant leap in becoming a reality, with the futuristic transportation system carrying human passengers for the first time this past week. A pod carrying CTO Josh Giegel and Director of Passenger Experience Sara Luchian took its first ride. They sat traveled first class at speeds of 107mph (172 km/h) at a test site in Las Vegas, Nevada. Virgin Hyperloop has run over 400 uncrewed tests at its Nevada site, but this was the first one with passengers onboard. The hyperloop technology is based on a concept developed by @Tesla CEO Elon Musk. Even though this was a great achievement for the company, it will be some years before the public will be able to take a high-speed ride on a Hyperloop.⁠
⁠
Hopefully, soon we will all be able to try out this magnificent venture!
---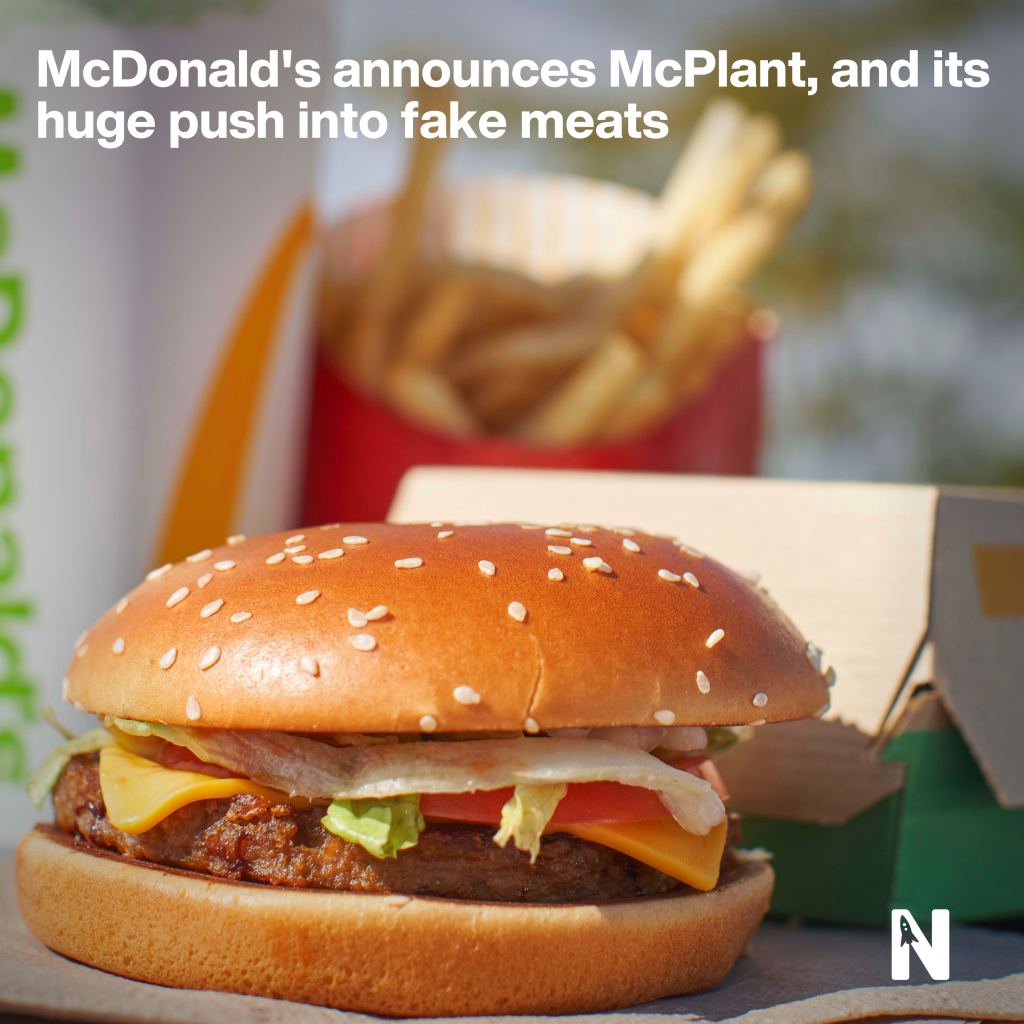 McDonald's announces McPlant, and its huge push into fake meats.
Ba da ba ba ba, I'm lovin' it!
⁠
It being a whole new plant-based foods 'platform' called McPlant. Global fast-food giant McDonald's is hopping on the fake meats trend bandwagon and is pledging to focus on better serving communities and driving climate action to protect the planet. "In the future, McPlant could extend across a line of plant-based products including burgers, chicken substitutes, and breakfast sandwiches." Beyond Meat CEO, Ethan Brown, iterated that they have collaborated with McDonald's to create the McPlant platform, but that they haven't yet won a contract or officially secured a partnership with McDonald's for a meatless burger.⁠
⁠
Would you try a McPlant burger?
---
A new audio device can stream sound straight into people's ears, without the need for headphones.
Sound beaming' device puts music in your head — without headphones.
Imagine a world where you can listen to music anytime, anywhere without having to carry headphones. Now, that possibility is closer than we think thanks to "sound beaming," a new futuristic audio technology from @noveto_sound, an Israel-based company. This system relies on ultrasonic waves to create sound pockets that hover around the user's ears. It works like a speaker that follows the listener around but produces a sound that no one else can hear. The company lent @apnews a desktop prototype and reporter Louise Dixon describes the sensation of trying the device for the first time as "straight out of a sci-fi movie." Their SoundBeamer 1.0 desktop device is set to debut on Friday!
How would you use this technology?
---
Online grocery retailer, Ocado Group, acquires Kindred Systems and its grocery sorting robots.
The rise of the robots is here!
Online supermarket Ocado has acquired San Francisco-headquartered robotics firm Kindred Systems and its grocery sorting robots for $262 million. Kindred Systems are a AI-powered, piece picking robots designed for e-commerce order fulfillment, and ensure optimum performance over the long term. This investment will "accelerate delivery, innovate more and grow faster," according to Ocado Chief Executive Tim Steiner.
Have you ever worked alongside an intelligent robot? Tell us your stories.