Here are the latest headlines in the emerging tech world, brought to you in bite sizes so you can always stay on top of what's next! Whether you are on the go or taking a break from your favorite show, nexbites will keep you informed about tomorrow.⁣
---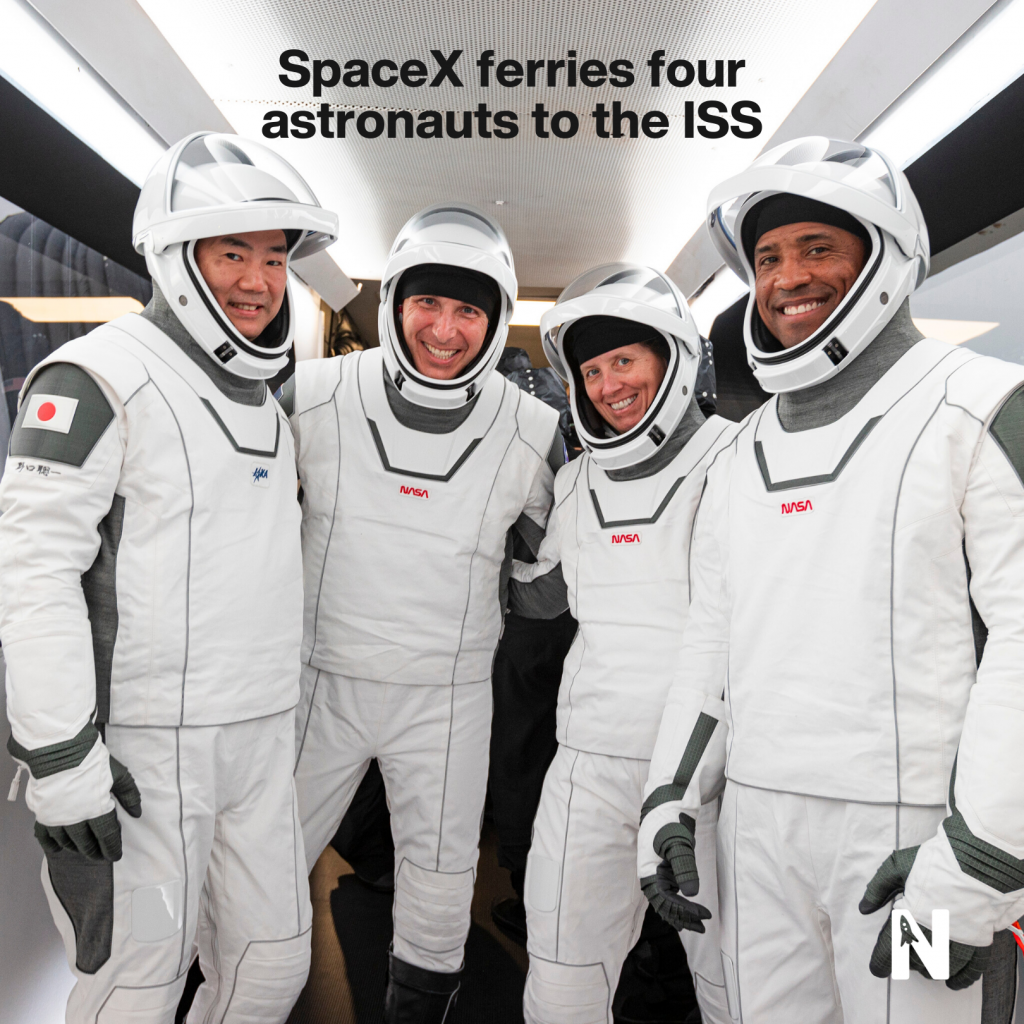 SpaceX ferries four astronauts to the ISS.
SpaceX's Crew Dragon capsule carrying four astronauts arrived at the ISS on Monday evening, completing a 27-hour trip. The capsule was attached to the top of SpaceX's Falcon 9 rocket, which landed on a drone ship in the Atlantic Ocean, nine minutes after takeoff.
Sunday's launch, which was the second astronaut mission for SpaceX, ferried NASA astronauts Shannon Walker, Victor Glover, and Michael Hopkins, along with Soichi Noguchi of JAXA, who will all be spending the next six months in space before their replacements arrive next April. In 2011, NASA ended its space shuttle program and has been paying Russia $80m per seat to fly astronauts to the ISS. SpaceX charges only $55m per seat. The news of this launch is further support towards the growing commercialization of the space industry!
SpaceX is also thinking about getting into space tourism. What do you think, would you ride a Crew Dragon capsule to the ISS?
---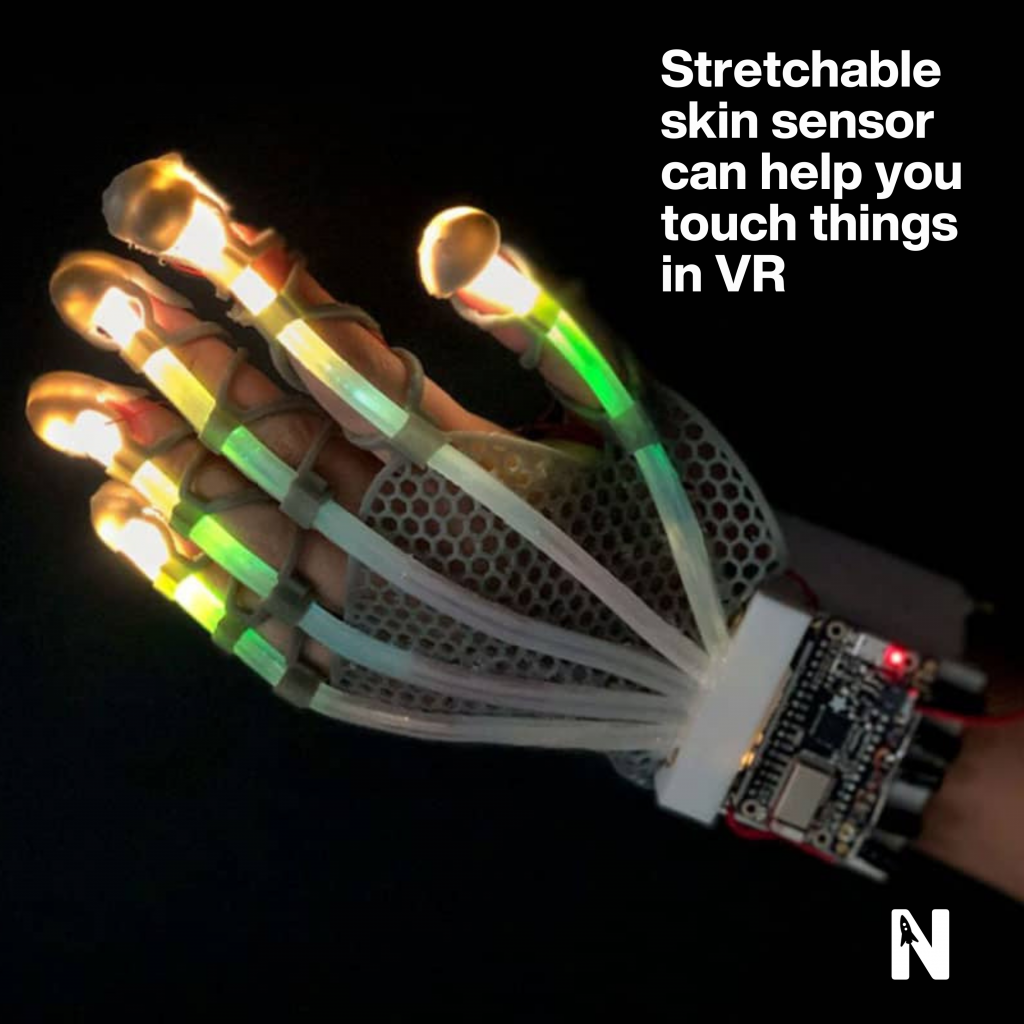 Stretchable skin sensor can help you touch things in VR.
What kind of haptics are you rocking?
Researchers at Cornell University have developed a new form of stretchable skin sensor that uses fiber optics to provide a sense of touch in VR. They used the technology to create a wireless glove. The prototype uses silica-based fiber sensors that look for subtle wavelength changes to measure elements like temperature, strain, and more. In a prototype glove, each finger has a stretchable light guide that combines one transparent polyurethane core as well as an LED-linked core loaded with absorbent dyes. When you deform the light guide through bending your fingers or encountering pressure, the dyes serve as "spatial encoders" that light up and register exactly what's happening (and importantly, where). The globe uses Bluetooth for wireless data transmission, LEDs, and a lithium-ion battery. This technology will enable you to come in contact with certain things while using your VR, as well as giving robots a sense of touch!
How close are we to a Ready Player One future?
---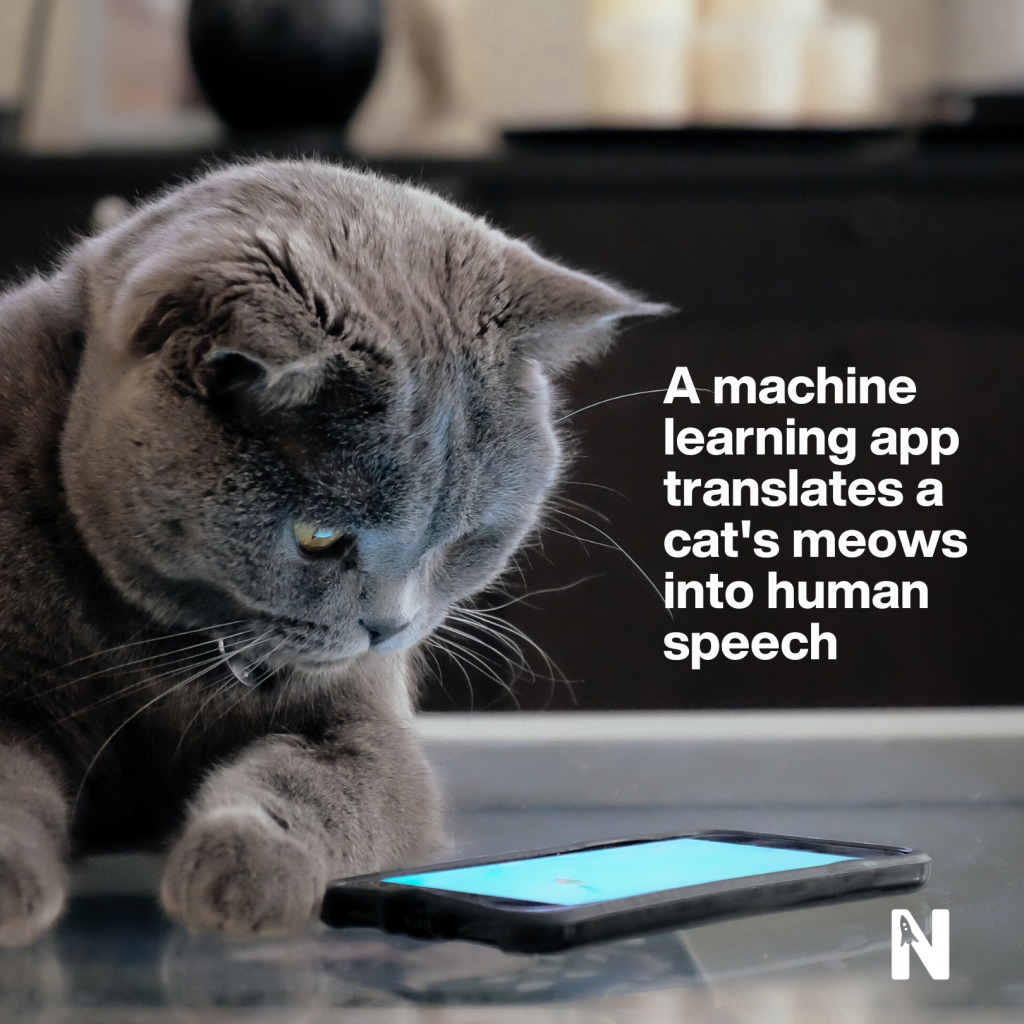 A new machine learning app can translate a cat's meows into human speech.
Meow-meow! Wonder what it means?
Now you'll be able to understand your cat's disinterest in you thanks to an app developed by a former Alexa engineer. It uses machine learning to translate a cat's meows into human speech. The MeowTalk app deciphers a cat's vocalizations into basic intentions such as hunger, happiness, or pain.
MeowTalk records the sound and then attempts to identify the meaning. The cat's owner also helps to label the translation, creating a database for the AI software to learn from. Currently, there are only 13 phrases in the app's vocabulary including: "Feed me!", "I'm angry!" and "Leave me alone!" Research has suggested that every cat meow is unique and tailored to its owner, which is why the app translations differ with each individual profile.
What do you think your cat is saying?
---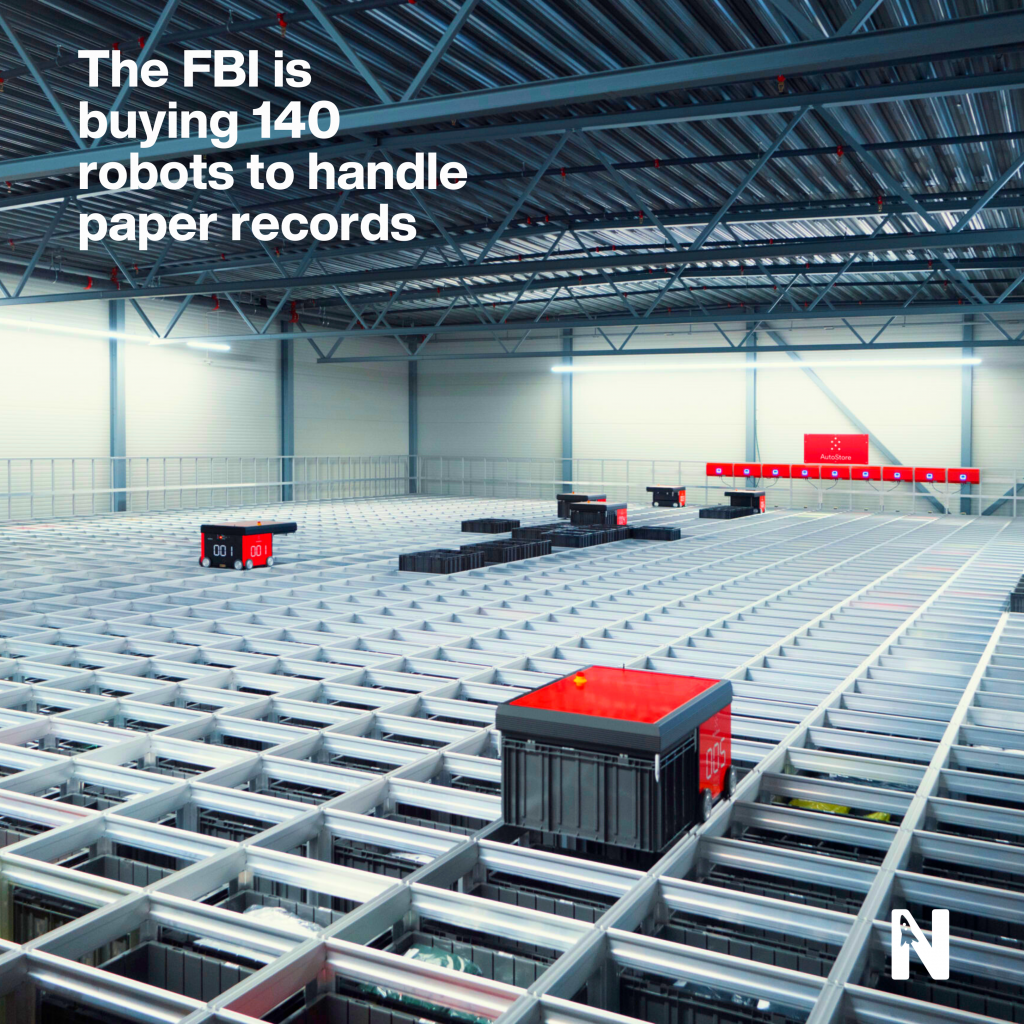 The FBI is buying 140 robots to handle its paper records.
-We have top men working on it right now.

-Who?

– Top… men.
It seems that the 2 billion pages of paper records at an FBI warehouse in Virginia has become too much for top men to handle. To stay on top (ha!) of the thousands of filing cabinets stored in the facility, the FBI has made a deal with the robotics company AutoStore. AutoStore will build the FBI a fleet of 140 robots that will be able to glide along an overhead track in the warehouse and locate specific files. The robots will rifle through 360,000 filing cabinets that were brought over from over 250 FBI field offices around the world.